The One Country, One Voice (OCOV) is the DTI's consultative mechanism to allow stakeholder participation in trade policy formulation. Launched in 2011, OCOV facilitates transparency and accountability as government undertakes the process of engaging in dialogues, building mutual trust, and arriving at rational, sound and balanced trade policies in pursuit of national development.
Download Program of OCOV Forum on International Trade.
Download the Presentations during the Forum.
Speaker Profiles
RAMON M. LOPEZ
Secretary
Department of Trade and Industry
Ramon M. Lopez is the Secretary of the Department of Trade and Industry (DTI). His extensive government experience with the Presidential Management Staff (PMS), DTI, and the National Economic Development Authority (NEDA) in the early part of his career provided him with a solid background on macroeconomic and industry development that allowed him to adopt a more holistic trade approach when he moved to the private sector and became a top executive of a major Philippine food and beverage company for over 23 years.
As a strong advocate for free entrepreneurship education for 12 years, he was called to serve the country again under President Rodrigo Roa Duterte's administration as the DTI Secretary. He chairs several institutions under DTI such as the Board of Investments (BOI), the Intellectual Property Office of the Philippines (IPOPHL), the Small Business Corporation (SB Corp.), and the Philippine Economic Zone Authority (PEZA).
He has received several awards such as: the Honorary Agora in Nation Building Award in 2018; the 2016 Nation Builders Award for Government Service for his role as prime mover in Micro, Small, and Medium Enterprise (MSME) development; and the Philippine Innovation Man of the Year Award in 2017 for the promotion of social entrepreneurship through innovation. In 2018, he received from President Duterte the Order of Sikatuna, with a rank of Datu, one of the senior honors one can receive in the Philippines.
He earned his Bachelor's Degree in Economics from the University of the Philippines and topped his Master's Degree in Development Economics at Williams College, Massachusetts.
---
EDUARDO PEDROSA
Secretary General Pacific Economic Cooperation Council
---
CEFERINO S. RODOLFO
Undersecretary
Department of Trade and Industry
Ceferino S. Rodolfo, Ph.D. Undersecretary for the IDTPG of the DTI and Vice Chairman and Managing Head of the Board of Investments was awarded DTI's Executive of the Year in 2014, after only a year of service in DTI.
Since 2013 as IDTPG Assistant Secretary, Dr. Rodolfo has provided key support in authoring the country's international trade strategy, and in coming up with the Philippine Trade Negotiation Agenda. In negotiating international trade agreements, he strengthened the One Country, One Voice program (OCOV), DTI's institutional consultation mechanism, involving a broad range of stakeholders. OCOV significantly contributed to ensure the country's readiness to pursue free trade agreements (FTAs) with key trading partners, address outstanding economic and trade issues, provide employment opportunities for Filipinos, particularly in rural areas, and maximize the benefits of economic integration.
His work also included the country's substantive participation in various international fora, such as the Asia Pacific Economic Cooperation and the World Trade Organization (WTO), and heightened awareness of key DTI programs and initiatives geared towards strengthening the competitiveness of local industries, particularly micro, small, and medium enterprises (MSMEs). He communicated both the opportunities and challenges of the country's various trade engagements to guide businesses, academe, government agencies, and civil society.
From 2000 – 2010, Dr. Rodolfo served as the Senior Policy Adviser for the IDTPG. He designed, developed, and facilitated stakeholder consultations, capacity-building programs, and undertook research on trade and industry. He also provided assistance in evaluating trade-related programs of development partners, specifically in the areas of capacity building, public advocacy, organizational development, and broadening stakeholder participation. He provided technical advice on the development of the country's trade negotiating positions.
Dr. Rodolfo is the first Filipino participant in the Strategic Management Program of the Industrial Management Institute (IMI), sponsored by the IMI and by the Islamic Development Bank, held in Tehran, Iran in 1995. He is a faculty member of the School of Management (SMN) of the University of Asia and the Pacific (UA&P) since 1991 and was appointed Vice Dean of the SMN and Academic Director of the Advanced Management Program of the SMN in 2011. He also joined the International Faculty Development Program of the IESE Business School in Barcelona, Spain in 2007.
Dr. Rodolfo obtained his Economics Degree from the School of Economics of the University of the Philippines and his Master of Science in Industrial Economics, on full scholarship from the Hanns Seidel Foundation of Germany, from the Center for Research and Communication (CRC), now known as UA&P. He also holds a Doctoral Degree in Public Administration (DPA) from the National College of Public Administration and Governance of the University of the Philippines.
---
GREGORY L. DOMINGO
Senior Adviser
SM Group
Former Secretary of Trade and Industry
Mr. Gregory L. Domingo rejoined the SM Group in 2017 as a Senior Adviser focusing on Digital Economy and Innovation.
Domingo served for five and a half years (June 2010 to December 2015) as Secretary of Trade and Industry during the Aquino administration. He previously served in the Philippine government (2001-2004) as head of the Board of Investments.
In his role as Trade Minister, Domingo actively participated in international trade fora such as ASEAN, APEC and WTO. He chaired the APEC Trade Ministers' meetings during the Philippine hosting of APEC in 2015. Domingo also participated as one of the Vice-chairs of the WTO 10th Ministerial Conference in Nairobi held December 2015. He was one of the strongest proponents for crafting a global and regional trade agenda to open export opportunities to micro and small enterprises.
He worked in the U.S. for 13 years (1982-1995) starting in IT with Mellon Bank, moving on to fixed income research on Wall Street with Drexel Burnham Lambert and First Boston, and ending up with portfolio management/trading at Chemical Bank. At the time he left the U.S. to return to the Philippines in 1995, Domingo was a Managing Director at Chemical Bank New York in charge of the Bank's $14 billion proprietary long-term fixed income portfolio which consisted of mortgage-backed securities hedged with derivatives such as interest rate swaps, Eurodollar and bond futures and options.
Since his return to the Philippines in 1995, Domingo worked in the financial and real estate sectors in various capacities and was appointed to a number of corporate boards including some of the largest Philippine companies. Upon appointment as Secretary of Trade and Industry in 2010, Domingo relinquished all his private sector positions as required by law.
Domingo has been conferred numerous awards from the private and public sectors and the academe.
He has participated in numerous conferences and fora as a speaker and panelist including some at World Economic Forum in Davos and Asia, WTO in Geneva and Euromoney in Asia. He was a member of the Asia Society Policy Institute Trade Commission that issued the report "Changing a Course for Trade and Economic Integration in the Asia-Pacific" issued March 2017.
Domingo earned a Master of Science in Operations Research from the Wharton School, University of Pennsylvania with a Research Fellowship at the Wharton Applied Research Center. He also obtained a Master in Business Management (with Distinction) from the Asian Institute of Management, and a Bachelor of Science in Management Engineering from Ateneo de Manila University.
In recent years, he has taken an interest in the area of digital economy and tech innovation in business. In 2016, he attended a 12-week data science boot camp at NYC Data Science Academy in New York.
HON. IMEE R. MARCOS
Senator of the Philippines
Hon. Imee R. Marcos currently is Senator of the Philippines. She is Chairperson of the Committee on Economic Affairs, Committee on Cultural Communities and Committee on Electoral Reforms and People's Participation.
Imee R. Marcos has decades of local governance and creativity under her belt that have molded her own distinct brand of proactive and innovative leadership. Since 1975 to 1986, she chaired the Kabataang Barangay (KB), a village youth organization that provided platforms and opportunities for young Filipinos to engage in nation-building. She was also director-general of the Experimental Cinema of the Philippines.
In 1998, she ran for and was elected Congresswoman of the Second District of Ilocos Norte. She served for three terms, authoring and co-authoring bills with a primary focus on women, overseas Filipino workers (OFWs), and the youth sector such as the house bill for Magna Carta for students and house bill for Loan Filipino Migrant Workers.
In 2010, she bagged a landslide victory as Governor of Ilocos Norte, turning over a new chapter for the province. She largely focused on poverty reduction through local employment and investment; promoting tourism; and reviving the youth sector. Her flagship program, "Task Force Trabaho," paved the way for the provincial employment rate to reach above 98% through regular job fairs, job placement programs, an OFW Desk, livelihood assistance, and small and medium enterprise (SME) development. Moreover, she initiated the entrance of business process-outsourcing (BPO) giants Accenture and Alorica. Simultaneously, she launched the Capitol Express (CapEx), which involves the distribution of agricultural inputs, livestock, fingerlings, food packs, medicines and other needs of far-flung barangays directly to the residents.
The 2012 "Paoay Kumakaway!" tourism campaign likewise caused a boom in the industry: from around 200,000 total visitors in 2012, Ilocos Norte now welcomes two million tourists yearly with almost 500,000 coming during the Holy Week Season alone. The governor had invested in new activities in existing tourist spots, such as watersports in Pagudpud, horseback riding in Kapurpurawan (Burgos), and 4×4 dune-bashing in Paoay.
Likewise, new sub-sectors were opened: cultural tourism through premier events ("Himala!" Arts & Music Fest and "Tan-ok" Festival of Festivals) and new museums; film tourism, yielding undiscovered locations in the province to be featured and promoted through television productions; sports tourism, through the Tri Ilocos Norte triathlon and dragonboat racing; and the cruise ship industry, with Star Cruises' Superstar Virgo docking at the Port of Currimao.
In late 2012, the Sirib Express began and the governor came face-to-face with the Ilocano youth, listening to their hopes and ambitions. Soon, the first Sirib Leadership Camp was held wherein participants themselves proposed and established the Sirib Ilokano Kabataan Association (SIKA) Inc., as an alternate platform for youth in public service and nation-building. This was in response to the suspension of the Sangguniang Kabataan (SK).
These thrusts were further coupled with programs to lower food prices while maintaining high agricultural production: the Kadiwa Pop-Up Market System was implemented in Ilocos Norte, with the Provincial Government acting as middleman for farmers, free of charge, and helping to sell their produce and other household commodities at lower prices without sacrificing farmers' profits. She also expanded the agribusiness market, tying up with other local government units such as the Quezon City Government for producer-to-consumer bazaars.
---
AMB. RON SORINI
Co-Founder and Principal
Sorini, Samet & Associates (SSA)
Amb. Ron Sorini is Co-Founder and Principal of Sorini, Samet & Associates (SSA), Mr. Sorini implements and manages the firm's business development, consulting and lobbying practice on international trade negotiations and legislation. He represents several major U.S. corporations and trade associations before the U.S. Government and Congress on international trade issues and legislation. Mr. Sorini's unique combination of government, political and corporate experience enables him to provide well-rounded strategic advice and international market analysis to multinational corporations and foreign governments.
Prior to starting Sorini, Samet & Associates, Mr. Sorini, served as President of the Trade Negotiations and Legislative Affairs practice for eight years at an international trade law firm. Mr. Sorini created and developed this practice into a multi-million dollar business at that firm, where he managed the group's client development, consulting and lobbying practice on international trade negotiations and legislation. and served on the firm's operating committee. Mr. Sorini served as Senior Vice President for International Development & Government Relations at Fruit of the Loom for four years. At Fruit of the Loom, Mr. Sorini conducted an intensive study on the Chinese market, identified potential business partners and began negotiations on a manufacturing/marketing joint venture. Analyzed new locations for manufacturing facilities in Mexico and Central America and developed strategies for hedging in the cotton market. He developed and advocated company positions on trade, tax and regulatory issues before the U.S. Government.
Mr. Sorini has more than thirteen years of experience in high level positions in the Federal government at the Department of Commerce and the Office of the U.S. Trade Representative (USTR). In 1989, Mr. Sorini was appointed by President Bush and confirmed by the Senate as Ambassador and Chief Textile Negotiator for USTR. Ambassador Sorini advised the U.S. Trade Representative, the Cabinet and the President on domestic and international economic issues. Developed and implemented policies to enhance the international competitiveness of the U.S. fiber, textile and apparel industries. Mr. Sorini chaired U.S. delegations in the negotiation of the North American Free Trade Agreement (NAFTA), the Uruguay Round and bilateral agreements with more than fifty nations. He developed U.S. negotiating positions, weighing the views of other government agencies, domestic industry, retailers and broader economic and foreign policy considerations. Opened foreign markets for domestic manufacturers and helped U.S. companies with trademark and design counterfeiting problems. Worked with U.S. Customs Service to identify and eliminate fraud and circumvention of U.S. trade agreements.
---
HON. JOSÉ MARÍA CLEMENTE "JOEY" SALCEDA
Congressman
Second Congressional District of Albay
Hon. José María Clemente "Joey" Salceda Representative Joey Sarte Salceda is now serving his 2nd term as Congressman of the Second Congressional District of the Province of Albay. He is currently the Chairperson of the House Committee on Ways and Means and the Vice Chairperson of the House Committee on Appropriations and Committee on Economic Affairs this 18th Congress. His work in the House of Representatives started when he was voted unopposed in his 1st term as Congressman of the Third District of Albay. This was followed by two more terms (1998-2007) holding key positions such as Chairman of the Committees on Appropriation, Economic Affairs, Oversight and Trade & Industry. He then served as the Chairperson of the House Special Committee on Climate Change for the 17th Congress, where he became the Senior Vice Chairman of the House Committees on Ways and Means, Economic Affairs, and Local Government; and Vice Chairman of House Committee on Appropriations. He also served as an economic adviser to various Philippine presidents, and was the Presidential Chief-of-Staff of Gloria Macapagal Arroyo. He has also worked as the Chief-of-Staff of then Congressman Raul S. Roco, and a Congressional Fellow of Speaker Ramon V. Mitra.
Representative Salceda is the principal author of Republic Act No. 10931, or the Universal Access to Quality Tertiary Education Act of 2017, and co-author of eleven (11) other laws, which was passed during the 17th Congress, namely: (1) Republic Act No. 10963, the Tax Reform for Acceleration and Inclusion (TRAIN); (2) Republic Act No. 11035, an Act Institutionalizing the Balik Scientist Program; and (3) Republic Act No. 10928, Ten (10) Years Validity of Philippine Passports.
He was the Chairman of Technical Working Group which paved the way for the approval of the following bills by the House of Representatives on their third and final Reading, namely: (1) Creation of the Department of Disaster Resilience, and (2) Proposed Amendments to the Public Service Act. Further, he is also the Chairman of Technical Working Group for the approval of the following bills currently on their second reading, namely: (1) Rationalization of Public-Private Partnership (PPP) Law; (2) Collective Investment Schemes Law; and the Science for Change Program (S4CP) Law.
Representative Salceda was elected as Chairperson of the Department of National Defense Multi-Sector Advisory Council (DND MSAC) for the implementation of the Philippine Defense Transformation Roadmap 2028. He was also the Chairperson of the Regional Advisory Committee for Philippine National Police Transformation and Development (RACPTD).
Before heading to Congress, Representative Salceda was formerly a three-term Governor of Albay, and unopposed in four of six gubernatorial elections. He was also a 3-term Chairman of Regional Development Council (RDC) of Region V having been nominated alone for the position. He has been a member of the Board of the Green Climate Fund (GCF), the finance arm of the United Nations Framework on Climate Change Convention (UNFCCC). He was its Co-Chairperson (for Developing Countries) – the first Asian to chair the GCF. He was also acknowledged as the First Senior Global Champion on Disaster Risk Reduction and Climate Change Adaptation by the United Nations International Strategy for Disaster Reduction (UN-ISDR). He is recognized as the "Green Economist" and the father of the "Albay and Manila Declarations on Disaster Risk Reduction (DRR) and Climate Change Adaptation (CCA)".
A native of Polangui, Albay, he was born in 1961. He is a graduate of Bachelor of Science major in Management Engineering, Cum Laude at the Ateneo De Manila University. He earned his Masters Degree in Business Management with a Distinction from Asian Institute of Management and was conferred Doctor of Humanities, Honoris Causa by the Bicol University.
---
LEANDRO LEVISTE
Founder and CEO
Solar Philippines
Mr. Leandro Leviste is founder and CEO of Solar Philippines. In 2013, Leandro Leviste founded Solar Philippines while only as a sophomore at Yale University. With his youth energizing him, he propelled the company into having 300 MW in projects, employing 600 employees, and providing renewable power to more households. Today he continues to lead Solar Philippines, Southeast Asia's largest and only integrated solar developer, investor, manufacturer, and EPC, solar company. His mission is to accelerate the transition of the Philippines into a solar-powered nation, to lower the cost of solar power generation, and to make the country a first-world nation. With a clear purpose, he built Solar Philippines as a company that would light the way to change, ease the burden of energy prices on consumers, and bring reliable and renewable electricity to every Filipino household.
Today, millions of households across the Philippines enjoy the benefits of the solar farms Solar Philippines develops, constructs and operates. The company unconditionally spends time and resources into bringing down costs to marginalized communities, as demonstrated by its 2 MWh Solar-Battery Micro-Grid project in Paluan, Occidental Mindoro, the first solar micro-grid of that scale in Asia. This has brought 24/7 uninterrupted power to a town of 20,000 people.
By opening the first Filipino solar panel factory in 2017, Solar Philippines has then created 1000 manufacturing jobs, significantly lowered cost, and innovated the local power industry by closing an 85 MW Power Supply Agreement with industry titan, Meralco at Php 2.99/kWh––the lowest cost of any new power plant in Philippine history. And as recognition for his outstanding hard work, Leviste has since added a long list of accolades to his name.
In 2016, Leviste was recognized by Forbes on its inaugural 30 Under 30 Asia, topping its list for Energy and Industry; he has been featured by CNBC, The Guardian, and Channel News Asia, among international media outlets; and has spoken at international forums across the US, Europe, and Asia, as an authority on solar in Southeast Asia, and an advocate for solar and storage technology to replace fossil fuel and serve off-grid areas. Leviste has shown how his vision is paramount to the business itself: consistently making prices affordable, thus, putting consumers needs first, and prioritizing marginalized areas. More and more, this shows that his energy is only fed the passion to give every Filipino home access to cheap, clean, and reliable power.
---
ALLAN B. GEPTY
Assistant Secretary
Department of Trade and Industry
Atty. Allan B. Gepty is the current Assistant Secretary for Industry Development and Trade Policy Group of the Department of Trade and Industry. As of July 2019, he is also the concurrent director of the Bureau of International Trade Relations.
He is a lawyer with diverse experience in the field of litigation, commercial law, international trade, and intellectual property. He joined the Department of Trade and Industry as an Assistant Secretary for Industry Development and International Trade Policy in December 2018. Prior to his appointment, he was a Commissioner of the Philippine Tariff Commission. He also served as Deputy Director General of the Intellectual Property Office (IPO) of the Philippines from 2010 to 2017.
Before his stint in government, he was an active law practitioner, and consultants of various companies in business development, investments, and project integration. He also served as the Corporate Counsel and Asst. Corporate Secretary of the Philippine Chamber of Commerce and Industry (PCCI), and Technical Assistant for the Private Sector of the Philippine Ports Authority (PPA) from 2003 to 2009.
He is a graduate of the Advanced Management Program at The Wharton Business School, University of Pennsylvania, U.S.A. He finished his law degree from the San Beda College, Manila in 1997, and his Master of Laws degree from the University of Santo Tomas, España, Manila, where he graduated Summa Cum Laude. He also holds a Bachelor's Degree in Commerce major in Economics from the same university, where he graduated Cum Laude in 1992. He is a recipient of the President Manuel L. Quezon Leadership Award and one of the Outstanding Alumni of theUniversity of Santo Tomas, College of Commerce in the field of law in 2017.
He is a member of the academe teaching Public International Law, Intellectual Property Law and Corporate Law.
---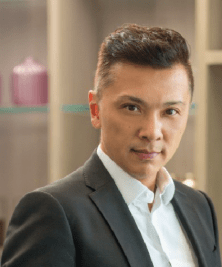 SUNNY TAN
Chairman
Confederation of Wearables Exporters of the Philippines (CONWEP)
Executive Vice President
Luen Thai Holdings
Mr. Sunny Tan is the Chairman of the Confederation of Wearables Exporters of the Philippines (CONWEP).
He is the Executive Vice President of the Luen Thai Holdings, responsible for Accessories Division. He holds distinguished positions in the textile industry as well as in other industrial and business communities – he is the Deputy Chairman of the Federation of Hong Kong Industries ("FHKI") and the Executive Vice Chairman of the Hong Kong General Chamber of Textiles Limited. He is a member of the Textiles Advisory Board on Trade and Industry Department, and Council Member of the Hong Kong Productivity Council.
Prior to joining the Luen Thai in 1999, Mr. Tan worked at the investment banking division of Merrill Lynch (Asia Pacific). Mr. Tan is appointed as Independent Non-executive Director of Hopewell Holdings Limited (0054.HK), Executive Committee Member of the Hong Kong Shippers' Council.
Equally active in public services, Mr. Tan is currently serving as a member of the Board of Trustees of Shaw College, The Chinese University Hong Kong, Member of the Action Committee Against Narcotics of the Security Bureau. Mr. Tan also served as Member of Hebei Province Chinese People's Political Consultative Conference and Vice Chairman/Director of Tung Wah Group of Hospitals ("TWGHs"), the largest social services organization in Hong Kong, from 2013–17 and Chairman/member of the Board of Governors of Tung Wah College, a tertiary education institution in Hong Kong from 2014–17. In 2013, Mr. Tan was awarded "Young Industrialist Award" by FHKI. Mr. Tan obtained a Master of Science degree from Stanford University and Bachelor of Business Administration degree from the University of Wisconsin-Madison.
---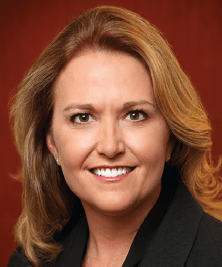 KELLIE MEIMAN HOCK
Managing Partner
McLarty Associates
Ms. Kellie Meiman Hock is Managing Partner at McLarty Associates and is responsible for external matters for the firm. In addition, she has led the trade and Brazil & Southern Cone practices of McLarty Associates since 2000.
During this time, Ms. Meiman has helped major multinational companies globally to take advantage of opportunities, as well as to troubleshoot obstacles to market access and investment. She has worked on various aspects of national industrial policies, ranging from local content requirements to data localization and trade remedies. Over the past three years, Ms. Meiman has been deeply engaged in companies' efforts to manage increased unilateral US trade actions; national security arguments tied to trade policy; US negotiations with Korea, Japan, and Europe; and US/Mexico/Canada Agreement (USMCA) implementation. She regularly briefs boards and C-Suite executives on probable scenarios regarding Washington's trade policy posture.
Ms. Meiman previously worked at the Office of the United States Trade Representative (USTR) as Director for Brazil and the Southern Cone, where she had primary responsibility for trade negotiations with Brazil, Argentina, Chile, Paraguay and Uruguay and worked on WTO matters and the Free Trade Area of the Americas. Prior to her work at USTR, Ms. Meiman served as a foreign service officer with the US Department of State, where her posts included handling crisis management in the State Operations Center. An Economic Officer in the foreign service, Ms. Meiman previously had served in Porto Alegre, São Paulo, and Recife, Brazil, and in Bogotá, Colombia. She has lived and studied in Central America and Japan.
A native of Omaha, Nebraska, Ms. Meiman is a graduate of the Georgetown University School of Foreign Service and a member of the Council on Foreign Relations. She fluently speaks Spanish and Portuguese and is active in policy and politics at the national level and in the Commonwealth of Virginia, where she resides with her husband Jim and their two sons.
---
HON. AQUILINO "KOKO" PIMENTEL III
Senator of the Philippines
---
GUILLERMO M. LUZ
Associate Director
Ayala Corporation
Mr. Guillermo M. Luz is an associate director at Ayala Corporation, the holding company of one of the oldest and largest business groups in the Philippines, with business activities in property development, banking and financial services, telecommunications, water infrastructure development and management, automotive dealership and distribution, business process outsourcing, electronics manufacturing solutions, and new investments in power and renewable energy, infrastructure, health, and education. Mr. Luz is also a member of the APEC Business Advisory Council. A competitiveness champion, he is currently chairman of the Liveable Cities Challenge Project and formerly co-chair of the National Competitiveness Council (now replaced by the Anti-Red Tape Authority).
He is Chief Resilience Officer and Advisor of the Philippine Disaster Resilience Foundation (PDRF), the country's major private sector coordinator for disaster risk reduction management.
He was the Lead Coordinator for the Private Sector of the APEC National Organizing Council (APEC-NOC), the government agency in charge of preparations for the Philippines' Chairmanship of APEC in 2015. He also served as the Chief Operating Officer of the APEC 2015 CEO Summit Host Committee.
Prior to his current posts, he also was Executive Vice President and Chief Operating Officer of Ayala Foundation, Executive Director of the Makati Business Club, Managing Director of Knowledge Institute Inc., and Executive Vice President and Chief Operating Officer of the APEC Foundation of the Philippines.
---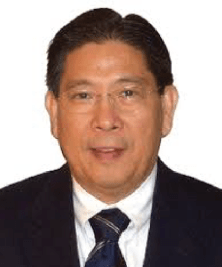 AMB. ANTONIO I. BASILIO
Executive Director
International Secretariat of the APEC Business Advisory Council
Executive Director
Philippine National Committee of the Pacific Economic Cooperation Council